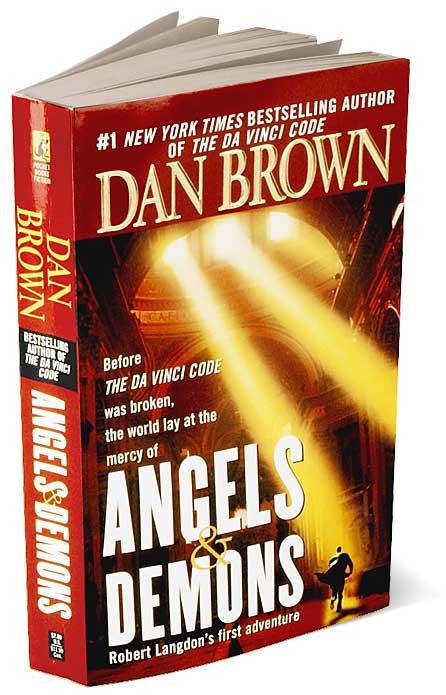 This does not by any means put any Hollywood studio even close to a crisis. Especially considering they all have a full slate for 2008. Still, the studios have been boasting how they planned for this writers strike. Well, no one can plan for everything. The latest film to be affected is Angels & Demons, part of bestselling novelist Dan Brown's Da Vinci Code franchise for Sony with Ron Howard directing and Brian Grazer producing for their Imagine Entertainment. This was the pic for which Akiva Goldsman, who adapted Dan Brown's worldwide bestseller Da Vinci Code into a $755.6 mil hit pic, received $4 million — a new $$$ high for a screenwriter (not a spec script and not even an original screenplay, but an adaptation of a book). Yet from what I hear, star Tom Hanks isn't happy with the state of the script he's been presented and the start of filming has been pushed back right now from March to May at the earliest.
In response to my query today, the studio just gave me this statement: "With the strike nearing its third week, Columbia Pictures has postponed production of Angels & Demons. While the filmmakers and the studio feel the screenplay is very strong, we do not believe it is the fully-realized production draft required of this ambitious project. At this time, there is no new start date for Angels & Demons, but we are setting a release date of May 15, 2009 and are hopeful to deliver the movie worldwide to theaters on that date. We do not expect any other film on our 2008 slate to be affected."
Other movies affected by the writers strike and described as having script problems because the screenwriters are on the picket lines instead of in front of their computers : 20th Century Fox's Fantastic Voyage helmed by Roland Emmerich, Paramount's Transformers 2 from DreamWorks, the Reese Witherspoon starrer Morning Glory produced by J.J. Abrams for Paramount, Universal's State Of Play starring Brad Pitt (again the star isn't happy with the state of the script).
Some of these have been pushed off their 2008 dates to 2009.
But don't believe the rumors that two other movies are in trouble because of the writers strike. Supposedly, Sony's remake of The Taking Of Pelham One Two Three was in trouble because Brian Helgeland only finished 80 pages of his rewrite. But I'm told the studio still has the original finished David Koepp script which, after all, was a good enough draft for the studio to greenlight the pic in the first place.
There've also been rumors about 20th Century Fox's Night Of The Museum 2 which is supposed to start filming in April. Scribe Scott Frank rewrote over four "very solid" weeks just under the wire of the walkout deadline and finished a "very good" screenplay, sources so. But even so, the script still needs work to get to the finish line. I hear its star, Ben Stiller, will wrap principal photography on his Tropic Thunder next week (he's directing and starring). So he'll be ready to go. But Night 2, which had been hoped for Christmas 2008, will be a Summer 2009 release.
Subscribe to Deadline Breaking News Alerts and keep your inbox happy.
18 Comments