Tonight on Leno, Leo DiCaprio talked a lot about the Blood Diamond shoot — how he fell in love with Africa and spent some of the most unforgettable moments of his life there. "From the slums of Kenya, to the once-genocidal streets of Rwanda, to the villages of Mozambique, Hollywood has embraced Africa — as a place to shoot films and as a source of fresh dramatic themes." So says The Washington Post in a new article datelined from the Namib Desert, Namibia. Now this is runaway production I don't mind.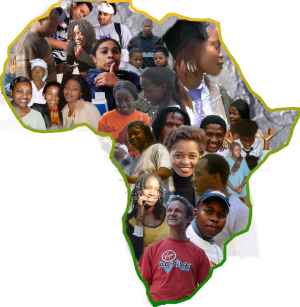 "AIDS, apartheid, crime, gunrunning, murderous militias in Darfur and the misdeeds of the pharmaceutical industry all have been featured in films shot in Africa over the past few years. And as the themes have broadened, the film industry also has pushed beyond its traditional African home in Cape Town in favor of more challenging settings." Leo also noted that, despite AIDS and extreme poverty, "the people would dance in the streets" and it gave him a new perspective when he returned home. For more about Blood Diamond's African shoot, see my previous: Director Ed Zwick Says Production Set Up Private Africa Fund
Subscribe to Deadline Breaking News Alerts and keep your inbox happy.
No Comments