My own paper's NYC sibling, the Village Voice, has a cover story written by my pal Rachel Sklar about this 2006-2007 version of Saturday Night Live that deeply depresses me. (Though that wasn't her intent.) Take this: "Tonight, no one is getting smashed. No one is in the bathroom snorting cocaine. A few cast members come outside for a cigarette—Amy Poehler with her husband, Arrested Development's Will Arnett, Bill Hader, Will Forte—but that's about it. Inside, there's conversation and camaraderie on display, not overindulgent egos or out-of-control consumption… This group seems to love the job and each other in a wholesome, decidedly non-angsty manner. 'There's way less, you know, crazy everyone's-boning-each-other kind of awesome gossip, but at the same time everyone's much more relaxed and friendly,' says Andy Samberg. 'Everyone in the cast and all the writers too are just super-laid-back, humble, mellow people—it's really nice.'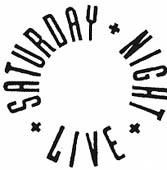 Agrees Amy Poehler, 'We all really love each other a lot around here.' Is this feel-good chemistry enough to keep the creative sparks flying? Aren't artists supposed to be, you know, tortured and drama-driven?"
Me again. Sklar has high hopes for this season, but I already know it's a total turd. You'd think with so many great political gaffes they could at least open the first four shows with a semi-guffaw. But no. More from Sklar:
After 31 years of making television history, where does SNL stand now? This summer, the show had a well-publicized budget crunch, and Michaels was told by NBC brass to cut episodes or cast members. He chose the latter, firing eight-year veterans Chris Parnell and Horatio Sanz, plus recent arrival Finesse Mitchell. With the loss of Fey and Dratch, this reduced the cast by almost 30 percent, from 16 to 11.
Right now, says Michaels, the cast is in what he calls a "rebuilding" period, with few old familiar favorites to entice viewers and no big star like a Will Ferrell or a Mike Myers. True, stalwarts like Amy Poehler and Maya Rudolph are familiar veterans by now, and in his 12th season, Darrell Hammond is officially the longest-running player still on the show—but there are no Billy Madisons or Tommy Boys, at least not yet. Would you recognize Kristen Wiig on the street? If so, you're one better than all the Gawker Stalkers out there. She moves among them, invisible. Concedes Michaels: "They're not household names yet." And yet these are Michaels's chosen few to drive SNL forward into the post-Fey, pan-YouTube unknown.
SNL's ratings have dropped. The September 30 premiere with Dane Cook and the Killers pulled in 6.7 million viewers and a 3.2 rating; five years ago, the show was getting a 3.7 rating—for the full-season average, which includes lower-rated reruns. As a raw statistic, 6.7 million viewers represents a lot—Jon Stewart gets 1.4 million, and the nightly-news numbers are not that far off (8.65 million for NBC, 7.56 million for CBS, both at 6:30 p.m.). But there have been other measures of the slide—for example, in the 12–17 category. Over the past five years, the numbers for this demographic have dropped 1.3 points, from 2.4 in 2001–02 to 1.1 last season.
Subscribe to Deadline Breaking News Alerts and keep your inbox happy.
No Comments