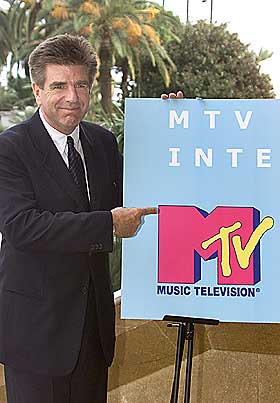 Just ask yourself these questions: Why is Sumner Redstone the only person on the planet who doesn't believe he's mortal? Could he be a bigger rat bastard for lopping off the head of his once fair-haired boy after only 9 months running the split-off company (and a 26-year veteran of parent company Viacom Inc.)? How does this octogenarian manage to keep getting rid of everybody (Frank Biondi, Mel Karmazin) who in the eyes of Wall Street looks like a logical successor because they've got the right CEO/Chairman stuff? What happens now to Freston flunkie Brad Grey whose knees must be wobbling with fear and loathing knowing his only protection is an iron-clad contract? Why would any institutional investor or individual shareholder hold Viacom Inc. considering Redstone's increasingly erratic behavior as chairman? (They're not stupid: the news pushed the company's stock price down 5.6%, making it the worst S&P 500 performer.) Could there possibly be any happier human being today than Freston arch-enemy Les Moonves, who's been going around town badmouthing Freston for (among other things) OKing that too-rich Dreamworks deal?
Previous: Who's Crazier: Viacom or Tom Cruise?
Subscribe to Deadline Breaking News Alerts and keep your inbox happy.