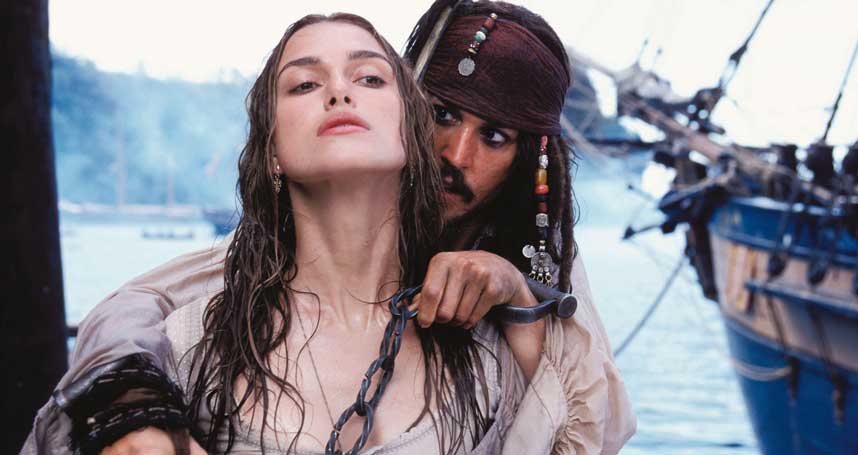 Come 'n' get your latest summer movie tracking… What I told you a week ago still holds true: Pirates of the Caribbean 2 came on huge today. The Disney sequel starring Johnny Depp, Orlando Bloom and Keira Knightley is primed to become the biggest opening ever. (Record is held by Spiderman 1, which grossed $114.8 million in May 2002.) Sony's Click, which has the June 23rd weekend to itself, is looking at a reliable $40 mil opening that Adam Sandler seems to have patented at that studio (same as his other comedies 50 First Dates, Mr. Deeds, Anger Management, etc.) The next week, Superman Returns on June 28th appears ready to open strong but not at X-Men 3 levels. Looking good for June 30th is Fox's The Devil Wears Prada (though I'm cautioned that three adult female movies opening in the same month may be asking a lot of that audience).
This weekend is a big mess with four separate openings, but none expected by the experts to beat Disney-Pixar's Cars. Paramount's comedy Nacho Libre should come in at least a strong second with a mid-twenties take. (To me, this sounds low since guys love Jack Black. I wouldn't be at all surprised if Nacho beats Cars). Universal's Fast and Furious 3 will be third in the high teens. And Warner Bros' The Lake House won't be better than fourth.
Subscribe to Deadline Breaking News Alerts and keep your inbox happy.
No Comments