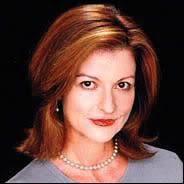 It's not every morning I wake up to an excited phone call telling me, "You're in Maureen Dowd today!" The New York Times columnist mentioned me and my interview with Grey's Anatomy creator/exec producer/head writer Shonda Rhimes (Here's the DHD excerpt, Grey's Producer Had Disney "Hard Times" ).
It's also my latest
column: TV's Promiscuous Bitches. "Up-front week is when the networks unveil their fall TV schedules to advertisers at fancy New York City venues, then attempt to mask the stink of failure at even more lavish parties in even fancier venues. In other words, it's all a big con. The alphabets pretend that they still have an audience, and advertisers feign that they don't have other media options. Meanwhile, a new poll finds that almost 80 percent of teens can't name the big-four broadcasters and prefer the Web to TV anyway….contd."
Subscribe to Deadline Breaking News Alerts and keep your inbox happy.